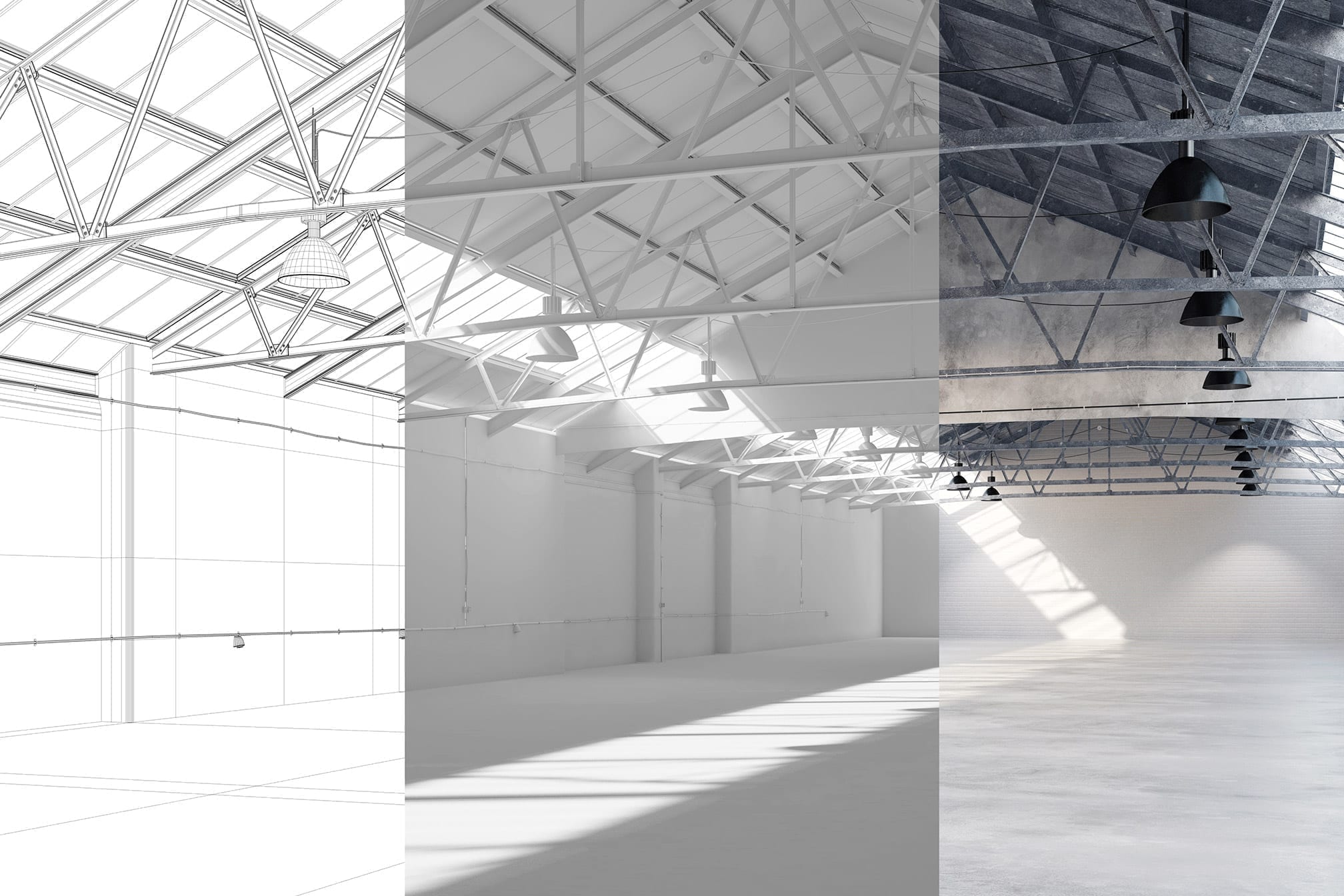 Design-Build VS Design-Assist – What's the Difference and How Do You Know Which is Right for Your Project?
Design-build and design-assist sound so similar, it's easy to assume their meaning is interchangeable. But these two terms do not mean the same thing, and confusing their meaning can cost a building owner – big time. That's why, no matter the project size, if you're embarking on new construction or a retrofit, it pays to understand what these two terms mean so you can make the right decision on how to use them to your utmost advantage.
Design-Build – What Is It?

Design-build is a method of organizing a construction project in which there is a single point of contact for the owner.
In a traditional construction agreement (often referred to as, "design-bid-build"), the building owner starts with an architect who manages a design team, and then after having the plans drawn, engages with a contractor who implements the plans. With this method, little attention is paid to the relationship between the designer and the builder/sub-contractors, and they often have little-to-no communication whatsoever.
Conversely, in a design-build construction agreement the building owner engages a contractor who handles every phase of the project beginning with design through to job completion. Under this method, the design-build entity is responsible for all project stages – from design to sub-contractors. Theoretically, this type of construction cuts down on costly timeline issues and late-stage change orders, as well as providing for communication channels between designer and contractor.
But this is not always the case, and herein lies the difference between "design-build" and "design-assist." Because even though in the design-build process there is a single point of contact for all job details, there is no requirement that all of the various designer and sub-contractor entities communicate with one another.
Design-Assist – What Is It?
Design-assist is a method of construction that requires builder involvement in the design phase from the very beginning of the project's inception. It relies on ample communication between the design teams and the construction teams to ensure that project planning accounts for the real-world issues that can arise. This method can be used by design-build contractors, and it can also be used by building owners who prefer to hire and manage their designers and contractors independent of an umbrella entity.
Successful Design-Assist Relationships Can Result in Buildings that are Built Better and Built Faster

Design-assist creates a project environment in which the contractor and designer work together to solve later stage construction problems while they are still only on paper. Design-assist contractors use their expertise to identify areas in the plan that may be difficult or impossible to execute. They can use their knowledge of construction technology to suggest newer/different/better materials, and they can communicate with sub-contractors to devise more efficient systems and construction timelines based on local labor markets, weather considerations, and delivery insights.
However, the design-assist method of building adds another layer to the design process, and not every building contractor (or designer) is up for the challenge. Design-assist relationships require excellent communication skills and a willingness for each party to learn and accept revisions from the other. Because designing and building a project was traditionally a process in which there was no cross-over between the parties responsible for planning and execution, not all contractors or designers are educated on how best to communicate with one another. Thus, the more experienced that designers and builders are in this type of arrangement, the better it is for the project's execution.
Design-Assist Adds Effort and Cost on the Front End, But the Investment is Worth It

The cost of involving a contractor in the design phase does result in higher costs at the outset, but it's almost always a matter of pay a little more now or pay a lot more later. A high-functioning relationship between a designer and a contractor can result in better communication with engineering teams, faster construction timelines, and far fewer back charges that are typical with traditional construction arrangements. These savings add to up fewer delays, lower total labor costs, less material waste, and a better building overall.
The FSE Team Has Years of Expertise Working on Both the Design and Construction Side, and We are Design-Assist Experts

With expert design-assist services, FSE helps our clients eliminate costly changes during the later phases of construction, positively impacting the financial trajectory of entire projects. We know how to communicate with designers and engineers and our national reach gives us insights into local labor markets and timelines.
FSE Design Assist Services Include:
Constructability Review
Value Engineering
Approval Drawing Review
Phasing
Sequencing
Materials Management
Sub-Trades Collaboration
(What is a constructability review? It's the process of combing through all elements of a construction plan – from architectural design and materials sourcing to job-site logistics and labor – to identify any potential issues or obstacles that can crop up in the project execution phase. Find out more about this important step in the process on our blog post: Constructability Review – What is it, and do you need it for your next large-scale construction project? )