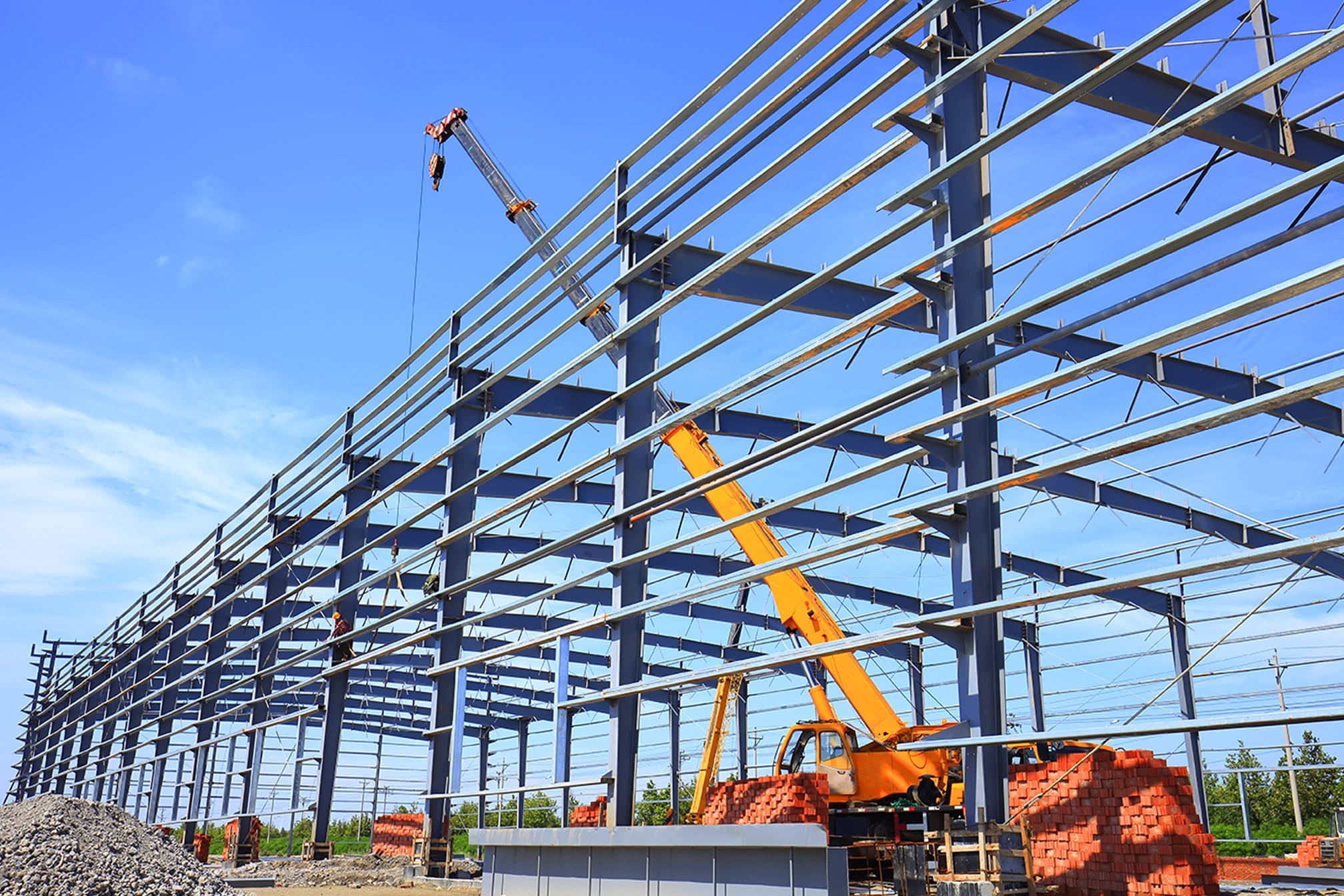 All About the Pre-Engineered Metal Building (PEMB)
This content was originally published in January, 2021, and updated on 5/23/23.
Here at FSE, we're one of the nation's leading large-scale pre-engineered metal building (PEMB) structural steel erectors. As such, for those of you unfamiliar with the world of PEMB, we thought it would be a good idea to present a general overview of this dynamic building type, the situations in which a pre-engineered metal building is a better option than traditional construction, and the advantages of PEMB over other types of construction.

Pre-Engineered Metal Buildings – More Than Just Open Metal Structures
It may be that when you close your eyes and imagine a pre-engineered building you conjure up a vision of a big open metal structure – like an airplane hangar or large storage shed shaped like a square or rectangle. And while that imagining does, in fact, reflect a style of pre-engineered metal building, it only scratches the surface of what is possible with this type of construction.
Historically, pre-engineered metal buildings were buildings that featured a structural steel framework and conformed to a pre-set design standard, rather than a design that was custom developed for a specific property. Building materials were compiled and organized off-site, and then the "kit" was delivered to the property for assembly on a concrete slab foundation.
These days, that definition only tells part of the story.
What is Does PEMB Mean in Construction?
PEMB stands for pre-engineered metal building and refers to a structural steel building that is comprised of parts that are pre-fabricated offsite and then assembled at their final location. Pre-engineered metal buildings take advantage of offsite engineering and customizable plans to deliver cost efficiency, timeliness in construction and improved safety.
What are the advantages of PEMB? Pre-engineered metal buildings are one of the most popular choices for large-scale commercial construction due to their relative affordability, speed of construction, and design versatility.
A Closer Look at the Advantages of a Pre-Engineered Metal Building
There are many advantages to PEMB versus traditional construction, not the least being cost. Because the building materials are pre-fabricated offsite and delivered pre-cut and ready for assembly, there is less waste than is typically associated with traditional.
One caveat to this, however, is the need for the pre-engineering and pre-fabrication to be as accurate as possible. To accomplish this, steel erection companies, like FSE, often offer pre-construction services in which the erector is involved in the building process as early on as possible. Here at FSE, our team has experience both on the construction side and the design side, which allows us to identify (while they are still on paper) any potential engineering issues that can later turn into big construction headaches.
FSE's Pre-Construction Services Help Ensure the Construction Process Goes Smoothly
Constructability Review
Value Engineering
Approvals
Phasing
Sequencing
Materials Management
Sub-Trades Collaboration
When to Choose A PEMB Over Other Types of Construction
There are many instances where a pre-engineered metal building is the obvious choice – for example, in situations where a large clear span is necessary (think buildings supporting the warehousing, manufacturing and shipping industries). Being able to operate machinery inside a building requires vast open space and PEMB's are ideal for this, but there are other industries that can also benefit from this type of construction.
PEMB supports a dynamic range of building types. Example – BMX Headquarters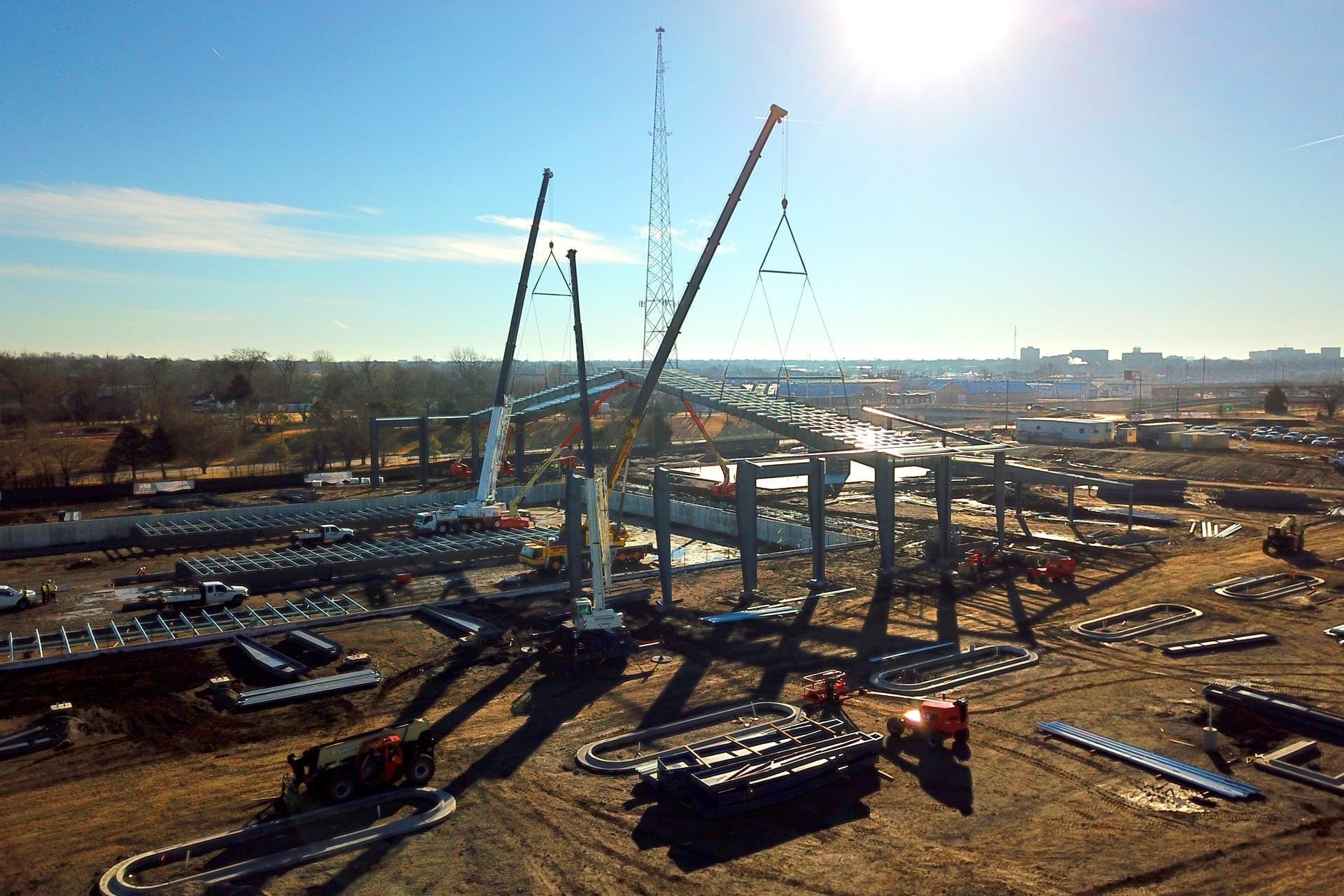 FSE is currently serving as the steel erection partner for the construction of the new BMX Headquarters in downtown Tulsa. In addition to offices, this campus will feature an Olympic training center for BMX athletes and is projected to host around 100 events over the five years after building completion.
Advantages of a Pre-Engineered Metal Building
We've Said It Before, But We'll Say It Again – The Main Reason to Choose PEMB is Price
The types of buildings possible within the framework of "PEMB" is virtually limitless, and the costs associated with a PEMB are lower across the board. They cost less to build – both in materials and labor, they are cheaper to maintain over time, and they are more durable in harsh weather environments. And nowadays, with options including wood, tile, faux finishes and other customizable elements, they are capable of being both architecturally interesting and beautiful.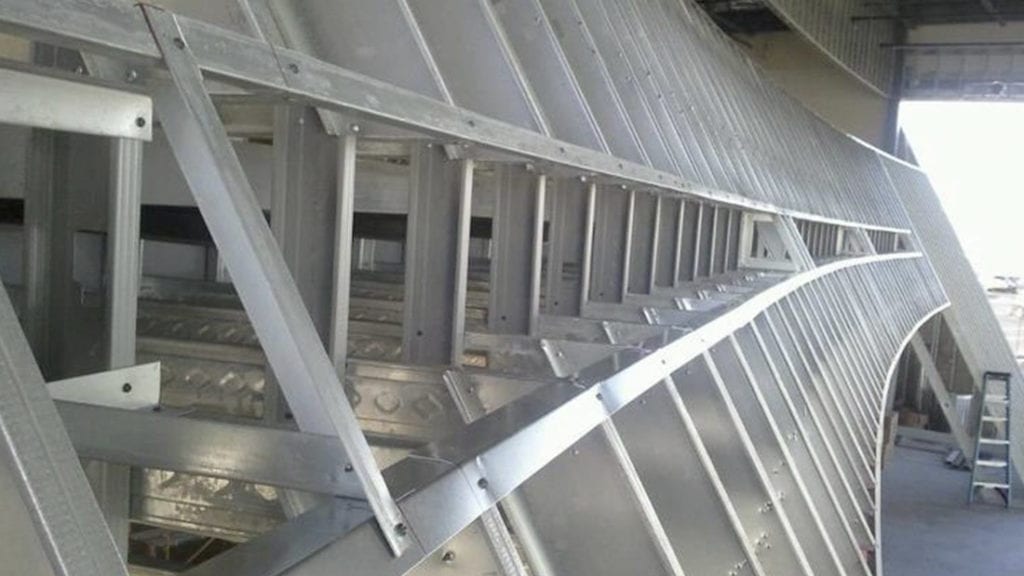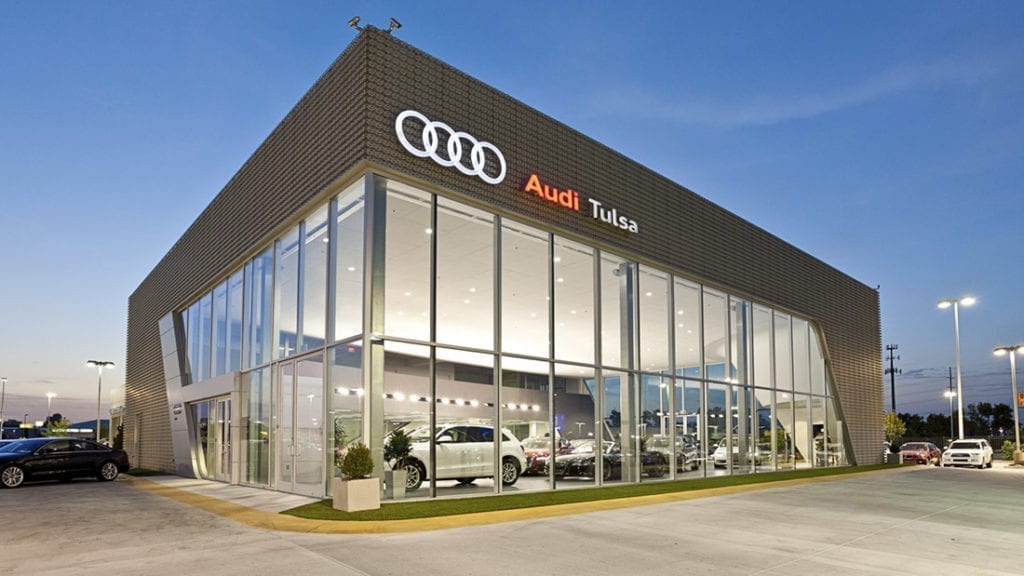 FSE – PEMB Specialists:
Fleming Steel Erectors support general contractors aiming to win large structural steel projects. We're experts at design+build and we're ready to deliver the services YOU need to be competitive! Call us today: (405) 509-5910
Fleming Steel Erectors