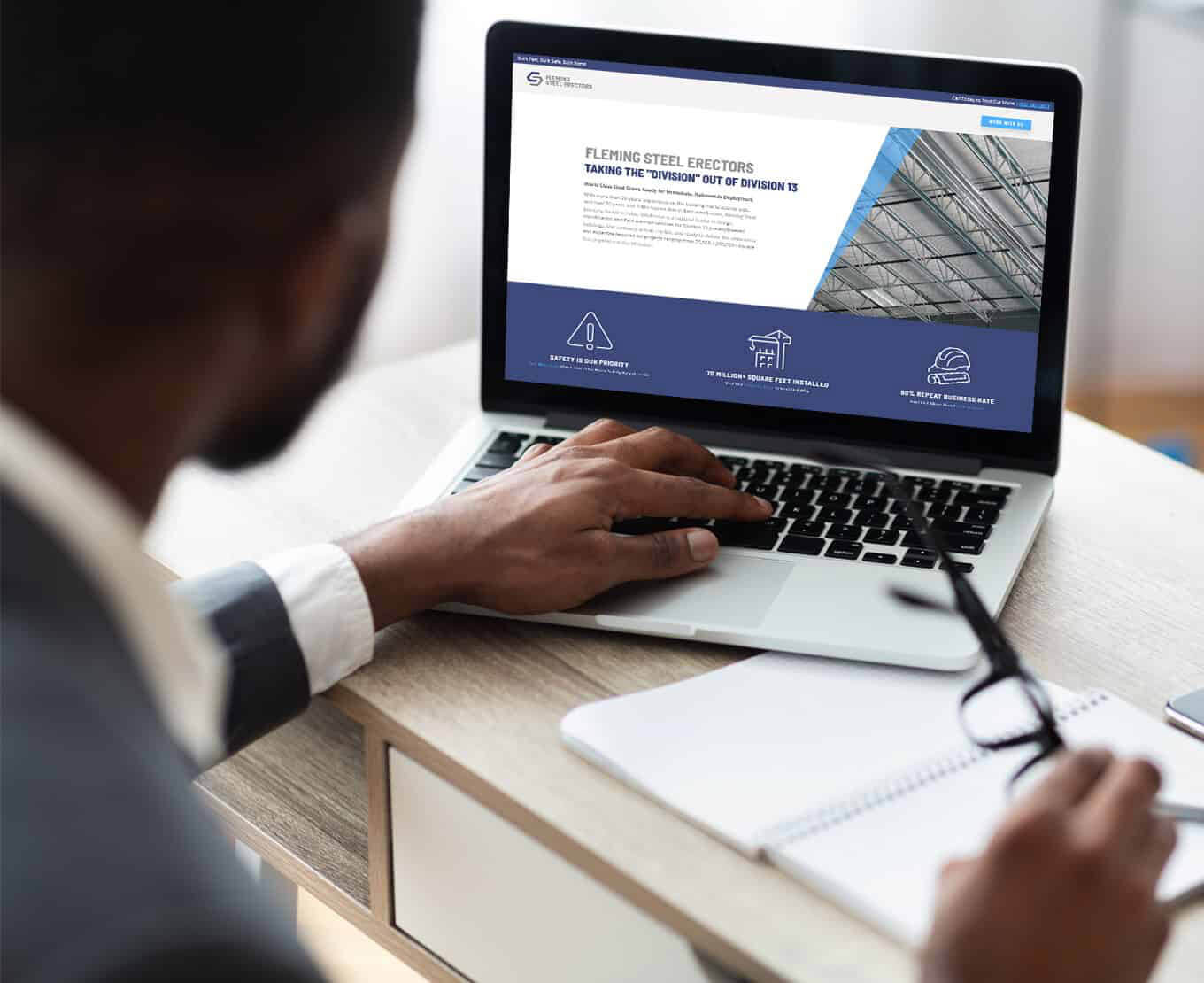 Welcome to Our Website
FSE – Next Gen Pre-Engineered Metal Building Erectors
Taking the "Division" out of Division 13
Thank you for your interest in Fleming Steel Erectors (FSE)! We are thrilled to announce the launch of our new website and invite you to take a look around in order to learn more about the ways that we can help you actualize your next division 13 project efficiently and expediently. Our website is divided into five sections – The FSE, Services, Projects, Contact, and Blog (which includes company news and events). You can get to all sections from the homepage or right from this blog post. The following provides a short summary of what you can find in each section and a clickable link for further exploration. Thanks for visiting, and as always, we welcome you to reach out with any questions you may have: (405) 509-5910
The FSE Difference
When selecting a division 13 implementation partner, experience counts. The FSE team has decades of experience on both the manufacturing and the construction sides of large-scale, pre-engineered metal building projects. Our about page will give your more information about company credentials, leadership team, affiliations, and clients.
How We Do It

Services
FSE specializes in the construction of pre-engineered steel buildings from 25K to one million square feet and larger. The services offered therein include pre-construction, construction, and post-construction/maintenance and retrofit services. Our mission is to change the division 13 construction landscape for the better with a game-changing communication protocol that greatly reduces expensive change orders.
Our services are designed to get your project from design to completion with a headache-free process that will save you money. Find out more here:
Our Services

Proven Performance
Want to see FSE implementation in action? Our projects page has completed project summaries, statistics, and photos that demonstrate our capabilities as a best-in-class division 13 implementation partner. The clients who rely on us to deliver large-scale constructions on expedited schedules include some of the nation's biggest names in shipping, manufacturing, and industrial processing.
Find out why FSE has a more than 90% return business rate from industry leading corporations across the U.S.:
Featured Projects
Zero Harm, Behavior Based Safety
FSE's "Built Fast. Built Safe. Built Right." credo is more than just words – it's the guiding principal that drives all of our projects and implementation initiatives. Through our field-driven LEAN processes and zero-harm, behavior-based safety methods, FSE has dedicated itself to serving the division 13 industry in a way that reduces delays, minimizes jobsite injuries, and virtually eliminates change orders.
We are driven to deliver unmatched safety and value to our customers. Find out how we do it here:
Safety Committment
Ready to get your division 13 project up and running?